Day Care Services in Bangsar, Kuala Lumpur
A Great Start and Finish to Every School Day
We provide for Before & After School Day care services in Bangsar, Kuala Lumpur for the slightly older ones. Fun, exciting, educational mornings and afternoons await your child here. Our program for school-age students focuses on goal-setting and reflection, complemented by homework support, team-building opportunities, and physical activity.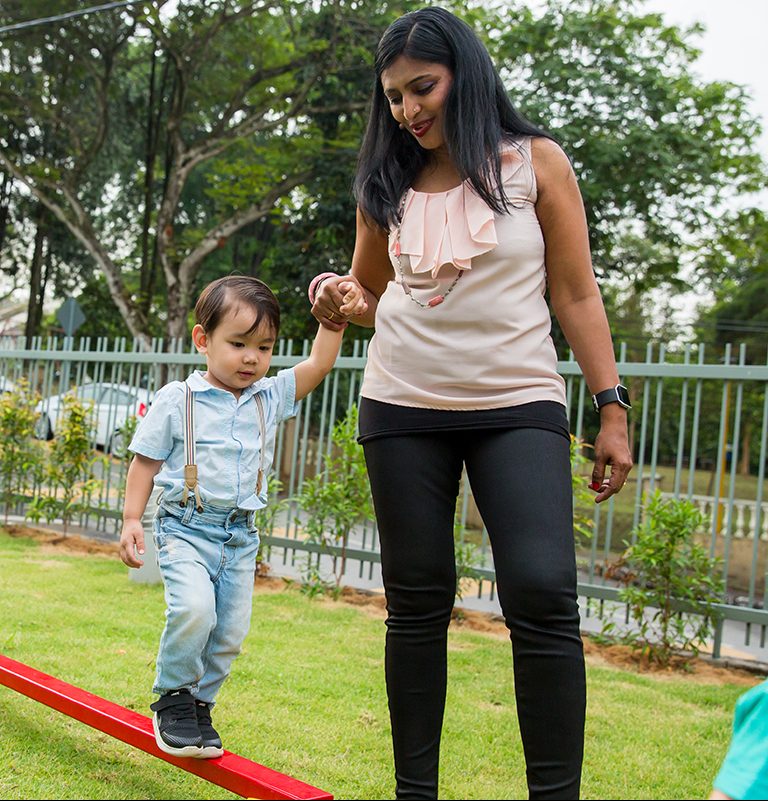 If your children are happy and don't fuss about going to day care or kindergarten, they are definitely Kids' Cove babies!
Day Care Methodology at Kids Cove
With a mix of independent and organized activities, education and recreation opportunities, our program running in our centre in Bangsar offers an involving experience for all students, while giving order and educative routine to their mornings and afternoons.
Activities at Day Care
Outdoor activities & Sports
Homework completion
ALL NATURAL meals and snacks, prepared fresh daily. (Vegetarian options available)
Prepare the child for school
Improve social and communication skills
Here is how kids feel at Kids Cove
What our parents say about our child care
services in Bangsar

I just simply love it. Ravitha is the most professional, caring and lovely person. Highly recommend to everyone this place. All the Best!
Vanessa Polaina

Sent my kid here since he was 8 month old. Now he is 3.5 years old and fluently speaks English which he fully picked up at Kids Cove, as we speak mother tongue at home. I don't hesitate to recommend this to anyone. The place is clean, secure and kids in this kindergarten learn the fun way.
Mikhail Mitryakov

A fresh start, for those who already know it all about childcare! Couldn't recommend better than Ravitha, for the job. Don't need to wish or praise more, success is a sure thing. Congrats!
Paulo Polaina

It all started when our son's nanny suddenly decided to quit when he was 8 months old and we were left aghast. Googles search for the best day care in Bangsar popped up Ravita's place. She rescued us the moment we met. My son has been the happiest since then. A fantastic day care with the most loving and responsible teachers. I can comfortably recommend #Kidscove
AlishanHyat

Great kindergarten and preschool where kids can learn and make a lot of different activities in a kindly atmosphere. The manager and staff are highly professional but above all they are passionate about what they do and that makes all the difference!
Dutriaux Alexandra

Great place for my toddler. The staff are really caring, the food they serve is yummy and healthy and there is ample space for my active toddler to run around. With regular updates throughout the day via WhatsApp and access CCTV, I feel confident that my precious one is in good hands.
Nazurah Aziz

Looking for a preschool can be really challenging. We are delighted to have found Kids Cove in Bangsar. The staff is super professional &passionate, the place is modern & clean and the program is a great mix of playful activities & learning. I could not recommend enough RavithaParamesan's little preschool!!! Our little one is so happy to go there everyday. And I know how lucky we are to have him growing in a trustful and friendly environment.
Carol Liz