Child Care Services in Bangsar, Kuala Lumpur
We at Kid's Cove Bangsar believe that even the best child care services can't be effective for children who are hungry. As part of our complete child nutrition program, your child will enjoy a nutritionally balanced breakfast, snack, and lunch.
Our child care facility in Bangsar, Kuala Lumpur is fitted with TV cameras and modern security equipment
We provide parents with daily reports detailing their child's progress, including information about their eating and napping routines as well as how well they relate and cooperate with adults and children
We provide a nurturing, fun and safe environment for children to socialize, learn, play and grow.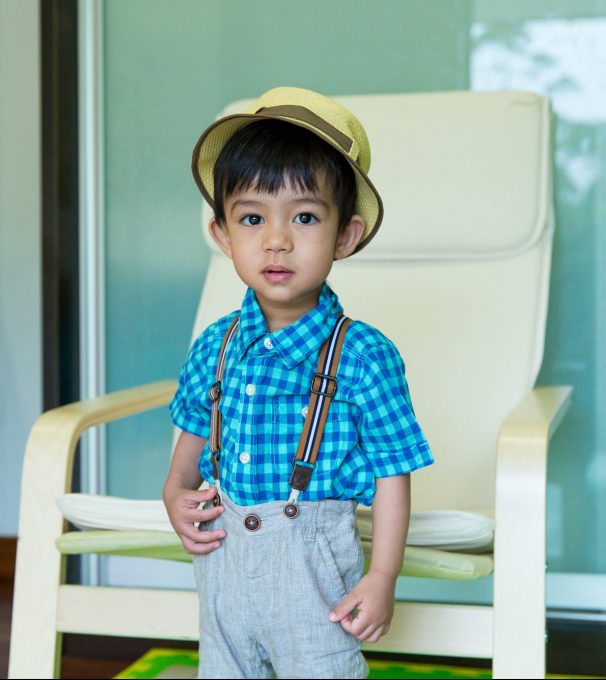 We build your child's confidence and gain your trust
Child Care Methodology at Kids Cove
At A Kid's Cove Bangsar you will find our commitment to high quality care and education shows in everything we do. Your child will receive the personal support and attention that is necessary to build trust and confidence.
Nutritious Food for our Child Care
As part of our quality nutrition program, your child will enjoy nutritionally balanced meals that is required. Our rich and delicious includes Brown rice, pasta, mac & cheese, meatballs, fresh salmon, soups and more. We also provide fresh organic fruits and vegetables such as bananas, strawberries, watermelon, avocado, papaya and mango. In between we will provide healthy snacks such as crackers and lots more. Under our loving care, we're committed to providing your children with a healthy and nutritious diet!
All of our meals are homemade and served with love.
Here is how kids feel at Kids Cove
What our parents say about our child care
services in Bangsar

I just simply love it. Ravitha is the most professional, caring and lovely person. Highly recommend to everyone this place. All the Best!
Vanessa Polaina

Sent my kid here since he was 8 month old. Now he is 3.5 years old and fluently speaks English which he fully picked up at Kids Cove, as we speak mother tongue at home. I don't hesitate to recommend this to anyone. The place is clean, secure and kids in this kindergarten learn the fun way.
Mikhail Mitryakov

A fresh start, for those who already know it all about childcare! Couldn't recommend better than Ravitha, for the job. Don't need to wish or praise more, success is a sure thing. Congrats!
Paulo Polaina

It all started when our son's nanny suddenly decided to quit when he was 8 months old and we were left aghast. Googles search for the best day care in Bangsar popped up Ravita's place. She rescued us the moment we met. My son has been the happiest since then. A fantastic day care with the most loving and responsible teachers. I can comfortably recommend #Kidscove
AlishanHyat

Great kindergarten and preschool where kids can learn and make a lot of different activities in a kindly atmosphere. The manager and staff are highly professional but above all they are passionate about what they do and that makes all the difference!
Dutriaux Alexandra

Great place for my toddler. The staff are really caring, the food they serve is yummy and healthy and there is ample space for my active toddler to run around. With regular updates throughout the day via WhatsApp and access CCTV, I feel confident that my precious one is in good hands.
Nazurah Aziz

Looking for a preschool can be really challenging. We are delighted to have found Kids Cove in Bangsar. The staff is super professional &passionate, the place is modern & clean and the program is a great mix of playful activities & learning. I could not recommend enough RavithaParamesan's little preschool!!! Our little one is so happy to go there everyday. And I know how lucky we are to have him growing in a trustful and friendly environment.
Carol Liz